Please enter your contact below and click "PROMO QUOTES" to receive sample pricing on this Tektronix promotion.
Unleash Your Scope's Power and Save 10%
Gain Unparalleled debug and troubleshooting capabilities with software options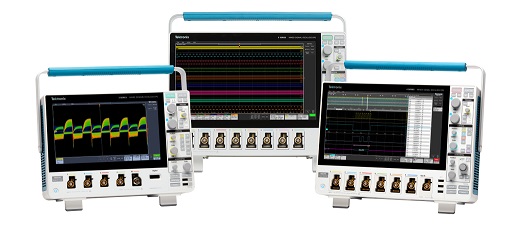 No one wants to spend countless hours determining how to test and decode detailed standards. Tektronix offers software tools that configure the oscilloscope to help quickly analyze and debug your designs. Available software packages include analysis tools for Advanced Power Management, Jitter, Embedded, Computer, Automotive Serial Bus, Spectrum Analysis, and more.

Special Offer:
Save 10% on your purchase of a Tektronix 3 Series MDO, 4 Series MSO, or 5 Series MSO oscilloscope when you purchase a qualifying software option.
PRODUCT

OFFER

INCLUDED OPTIONS

3 Series MDO

Purchase any SW option and get 10% off the oscilloscope

3-AFG, 3-MSO, 3-SA3, 3-SEC, 3-BND, 3-SRAERO, 3-SRAUDIO,3-SRAUTO, 3-SRCOMP, 3-SREMBD,
3-SRUSB2, 3-PWR

4 Series MSO

Purchase any SW option and get 10% off the oscilloscope

4-RL-1, 4-AFG, 4-MTM, 4-SRAERO, 4-SRAUDIO, 4-SRAUTO, 4-SRAUTOSEN, 4-SRCOMP, 4-SREMBD, 4-SRENET, 4-SRI3C, 4-SRNRZ, 4-SRPM, 4-SRSPACEWIRE, 4-SRUSB2, 4-PWR-BAS, 4-SV-RFVT, 4-SV-BW-1

5 Series MSO

Purchase any two SW options and get 10% off the oscilloscope

5-AFG, 5-DJA, 5-DPM, 5-DPMBAS, 5-IMDA, 5-MTM, 5-PAM3,5-PS2FRA, 5-PWR, 5-RL-125M, 5-RL-250M, 5-RL-500M, 5-SRAERO, 5-SRAUDIO, 5-SRAUTO, 5-SRAUTOSEN, 5-SRCOMP, 5-SREMBD,5-SRENET, 5-SREUSB2, 5-SRI3C, 5-SRNRZ, 5-SRPM, 5-SRPSPACEWIRE, 5-SV-BW-1, 5-SV-RFVT
Promotion conditions:
This promotion applies to only new 3 Series MDO, 4 series MSO, and 5 Series MSO product sales, and can only be combined with an education discount.
This offer expires March 31, 2021.
Tektronix reserves the right to change or cancel this program at any time.