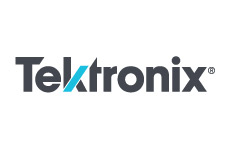 Please enter your contact below and click "SAMPLE QUOTES" to receive more information on the Tektronix 5 Series B Mixed Signal Oscilloscopes.
Tektronix's 5 Series B MSO
Configurable Operating System. Largest Display. Most Channels.
Built on the performance and integrity that engineers rely on with the original 5 Series MSO, the B version includes customer-centric updates led by a new auxiliary trigger input that lets users synchronize the oscilloscope to an external signal without consuming any of the 4, 6, or 8 full-capability input channels.
For the optional, built-in arbitrary/function generator, the maximum frequency output increases from 50 MHz to a best-in-class 100 MHz; enabling higher frequency stimulus for measurements such as Bode plots and impedance measurements. These new capabilities are invaluable for making fast, thorough checks of power integrity on power distribution networks.
Auxiliary trigger input lets you synch without consuming a full-capability input channel
2x faster waveforms from the built-in function generator
Brighter display, 15.6" HD (1,920 x 1,080) with capacitive touch
History mode uses extended memory, allowing you to capture many trigger events, stop when you see something interesting, and quickly review
Processor makes controls even more responsive and will support additional analysis in the future
Solid State Drive system stores all user data on a removable drive for added security

Tektronix's 5 Series B MSO is one of the only oscilloscopes that operates as either a dedicated scope or open Windows. Each FlexChannel ® (scope inputs) can be configured as an analog input, a spectral view of the analog signal, or eight digital inputs. 5 Series B MSO is upgradeable to meet specific applications needs. Learn more about the 5 Series B MSO from technical documents and videos below: