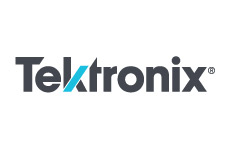 Please enter your contact below and click "PROMO QUOTES" to receive more information on Tektronix 4 Series MSO Ultimate Software Bundle Offer.
Tektronix 4 Series MSO Bundle Offer
Get a Free Ultimate Software Bundle with the Purchase of a new 4 Series MSO
Now is a great time to upgrade your bench with a new versatile touchscreen oscilloscope that's ready for all your measurement needs. Purchase a new 4 Series MSO (4 channel or 6 channel model, any bandwidth) and receive a
one-year subscription
to our Ultimate Software Bundle for FREE, a savings of up to $5,670.
The Ultimate Software Bundle adds extreme versatility to the 4 Series MSO with:
Integrated arbitrary/function generator
Extended record length to 62.5 Mpoints
Decoding for over 25 serial bus protocols for interchip communications, sensors, power management, automotive and aerospace applications, including; 10/100BASE-T Ethernet, CAN FD, I2C, I3C, MIL-STD 1553, PMBus, RS-232, SPI, USB2, MDIO, and more.
Wideband spectrum analysis
RF vs time measurements
Mask and limit testing
Power measurements and analysis, including 3-phase
Double pulse testing
The Utlimate Software Bundle includes:
- Embedded serial decode/trigger and integrated AFG
- Extended record length to 62.5 million sample points per channel
- Plus all of the following options: